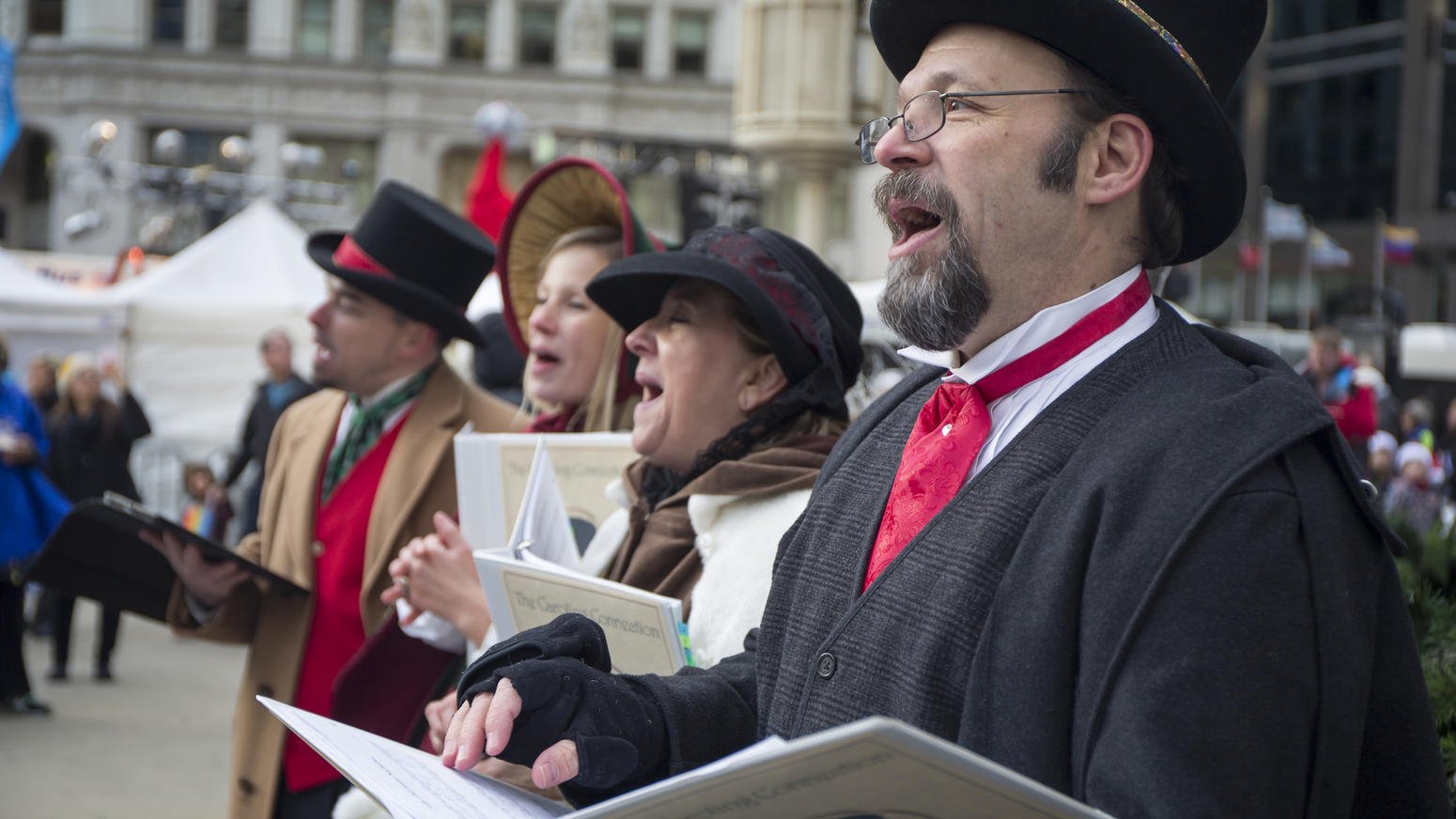 Please sir, may I have more information?
Great Expectations
That's what the holiday season brings…Of warmth and happiness, friends and family, sleepy-eyed children trying to stay awake long after bedtime. The Caroling Connection helps set the mood with quartets and double quartets of Dickensian costumed a cappella Christmas carolers with the highest musical standards and performance experience to welcome our audiences into not only the season but connect with the larger Caroling Connection family.
Click or tap above to view video [runtime 00:02:40]
Ashley Gordon
We thank you for bringing us amazing talent and being part of the event!
Holly Grisham
The Caroling Connection is such a talented group of performers! Thanks so much for brightening up the holiday season for our Magnificent Mile Lights Festival audience…
Sheryl Novak
I cannot recommend the Caroling Connection enough! I have used them for many of my corporate events in Chicago & the suburbs…Book them today, you will be so glad you did!