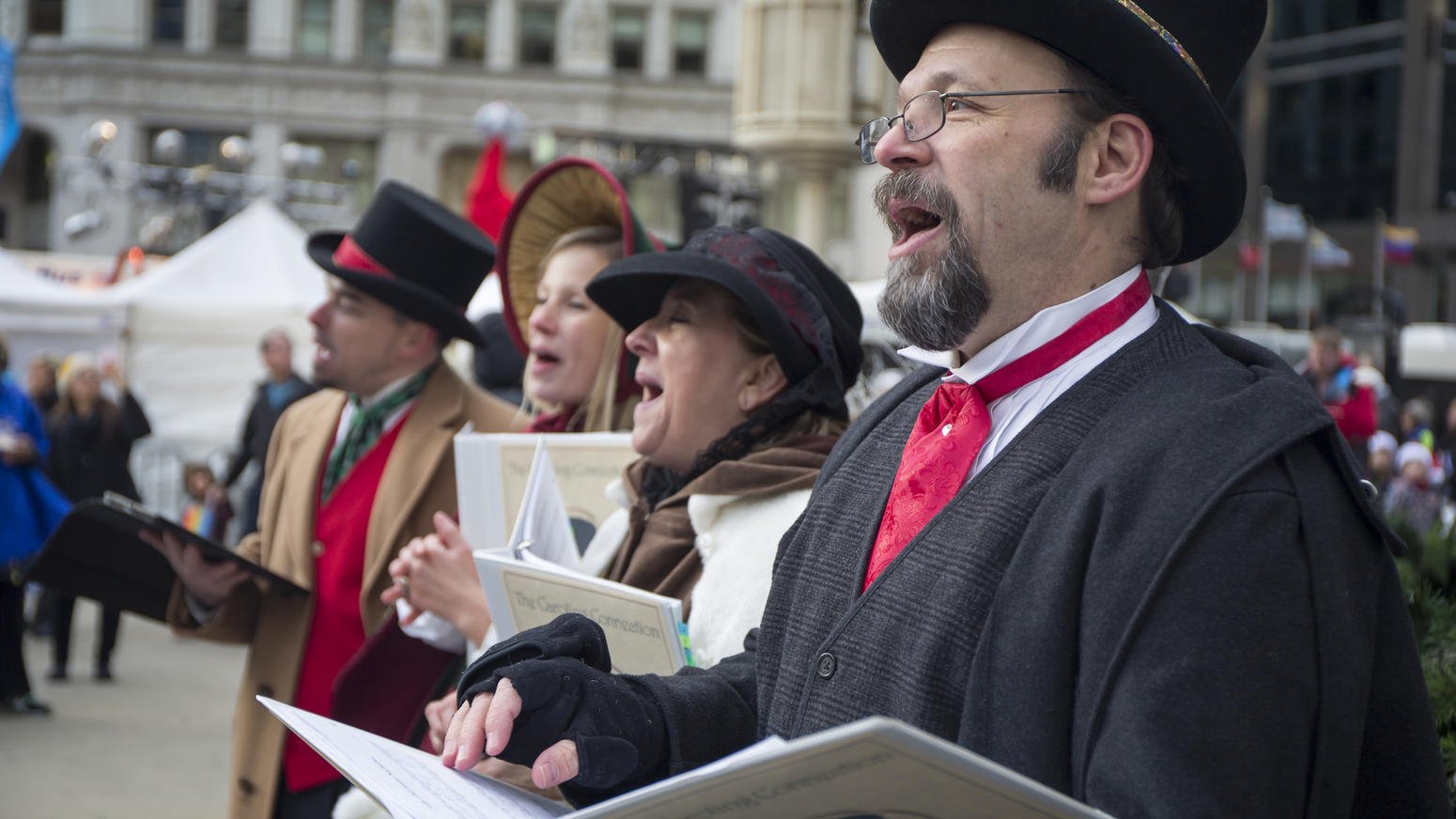 Please sir, may I have more information?
Great Expectations
That's what the holiday season brings…Of warmth and happiness, friends and family, sleepy-eyed children trying to stay awake long after bedtime. The Caroling Connection helps set the mood with quartets and double quartets of costumed a cappella Christmas carolers with the highest musical standards and performance experience to welcome our audiences into not only the season, but connect with the larger Caroling Connection family.
Featured in
Click or tap graphic to view additional information

Click or tap above to view video [runtime 00:02:40]
Find out more about the Caroling Connection on this site and how we can work with you to help make your holiday plans magic.